Overview
Malaysia origins from Malay Kingdoms present from the 18th century. The country has multi-culture and multi-ethnic insights. Malaysia is a federal constitutional elective monarchy. The largest cities of Malaysia are Kuala Lumpur- the Capital of Malaysia; Johor Bahru; Ipoh; Shah Alam and last but the not the least Langakwi.
Weather
Malaysia experience all four season's from monsoon to winters, summers and autumn. November, December and January are the wettest months whereas June and July are the driest months. Highest rainfall occurs from October through November and from April through May and lowest rainfall occurs from January through February and from June through July.
Tourist Attractions
Malaysia is the top most visited destination for week long holidays as well as short fun vacations. It is apt for families, friends and honeymoon couples.
The country most admirable tourist attractions are Kuala Lumpur City Centre, Bird Park, Convention Center, City Gallery and Batu Caves.
In Langakwimust visit attractions are Cable Car tour, Kilim Geo Forest, Underwater world, Sky Bridge and last but not the least TeleagaTujuh Waterfalls.
Johor Bahru major tourist attraction spots are Legoland Malaysia, the little big club for kids and PuteriHarbour Satellite Club House along with Arumigu Sri Rajakaliamman Glass Temple.
Ipoh must visit spots are cave temples, lost world Tamburi and Lang Mountain.
Genting Highland theme park and Petronas Twin Towers are the most popular tourist as well as localities hot spots.
Beaches
Malaysia beaches and islands are other hot spots. Sipadan Island renowned as world's oceanographer; Langkawi Island which is off the coast of Kedah has cluster of approximately 90 plus islands; PulauRedang and PulauPerhentian also known as stopover island is on the top of the list of every traveller.
Water/Adventure Sports
For adventure lovers Malaysia has plenty of adventure rides and sports to enjoy in Gunung Mulu National Park; Cameron Highlands; Batu Caves and last but not the least Mt. Kinabalu via Perrata.Horse Riding, Sailing, Skate boarding enjoyed by every traveller.
Nightlife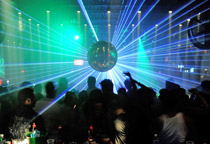 Malaysia nightlife is equally popular among all age group tourists. There are clubs, pubs and restaurants along with beach club café. The country also organizes music concerts and parties on frequent basis for local people and tourists.
Cuisine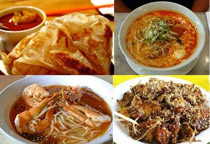 The country is influenced by multi cuisine curries like Malay Cuisine along with Chinese, Indian and Thai. The National Drink of Malaysia is Teh Tarik and the National Dish is Nasi Lemak.