Overview
Formally known as the Republic of the Philippines, The Philippines is a sovereign island country in Southeast Asia located in the western Pacific Ocean. The largest towns which are National Capital Region in Philippines are Quezon City; Manila; Caloocan; Pasig; Taguig; Paranaque; Valenzuela; Makati and Muntinlupa. Top 05 native language speakers are Tagalog, Cebunano, IIokano, Hiligaynon and Bikol whereas English is commonly used by guides and tourist along with a few localities.
Weather
Philippines rain fall season is from November to January whereas dry season is from November to April and wet during the rest of the year. Rainfall is more or less evenly distributed throughout the year.
Tourist Attractions
Top most admirable tourist attractions are Tubbataha Reef - one of the most popular dive sites in the Philippines because of its coral walls. This marine park is open to live-aboard diving excursions. Best time visit there is from April to June when the waves are most calm.San Agustin Church, Manila Mayon Volcano, Malapascua Island, PuertoGalera, Puerto Princesa Underground River, Donsol, it is the ocean's gentle giants. Best time to visit there is November and June, and peak time is February and May. One can take a boat cruise along the Donsol River through mangrove and palm trees, and watch the night light up with millions of sparkling fire flies. Next is Chocolate Hills. It is one of the top tourist attractions in the Philippines. Last but not the least is Boracay, a small island, best for diving, parasailing, motor-biking, horse riding, snorkeling, kite surfing and scuba diving.
Beaches
Best beaches of Philippines are Ilologan Beach, San Lorenzo Beach, Cambatang Beach, Misibis Beach and the list is endless. One can enjoy visiting all the beaches throughout the tour that will be great fun.
Water/Adventure Sports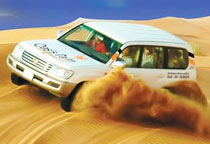 For water and adventure sports lovers there are water sports like diving, parasailing, motor-biking, horse riding, snorkeling, kite surfing and scuba diving.
Nightlife
Philippines night life is equally popular among all age group tourists. There are clubs, pubs and restaurants along with beach club café. The country also organizes music concerts and parties on frequent basis for local people and tourists.
Cuisine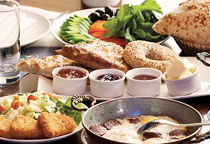 One can have variety of food like Japanese, Thai, Malay, regional Chinese, Indian, and other Asian cuisines according to his or her choice. Whereas if you want to taste Philippine cuisine it is a blend of different cuisine with many Hispanic, Chinese, American, and other Asian tastes. The dishes are very simple like a meal of fried salted fish and rice and favorite local Philippines dishes are lechón, adobo, sinigang, kare-kare, tapa, crispy pata, pancit, lumpia, and halo-halo. In these dishes some common local ingredients used in cooking namely calamondins, coconuts, saba, mangoes, milkfish, and fish sauce.